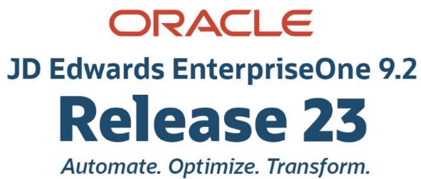 JD Edwards version 23 is out!
JDE Release 23 = Tools 9.2.7 + Cum7 Apps
Reminders
Customers always have the possibility to apply the Tools and Apps parts or single ESUs 

individually

 according to their needs.
Release 22 and all subsequent versions require a 64-bit migration.
While Release 22 was balanced between Tools and Apps, Release 23 clearly emphasizes on the technical part: Orchestrator evolutions increasing the possibilities of Low/No code development and significant upgrade of system administration tasks that can be performed from the web interface.
The Apps enhancements are more anecdotal or can be qualified as « quick wins » but an effort has been made to resolve shortcomings/dysfunctions in existing features.
JD Edwards release 23 :
TOOLS NEW FEATURES
Orchestration call from E1Page: if the called orchestration contains file input data, a new tab gives access to the file selection (or "drag and drop") window.

Note: at this time, this feature does not work with orchestrations called from Form Extension
Form Extension New Features
In addition to orchestrations and notifications, a new tab allows you to directly execute a Logic Extension without the need to encapsulate it in an orchestration.

JD Edwards release 23 :
ORCHESTRATOR NEW FEATURES
Call Orchestration from a Workflow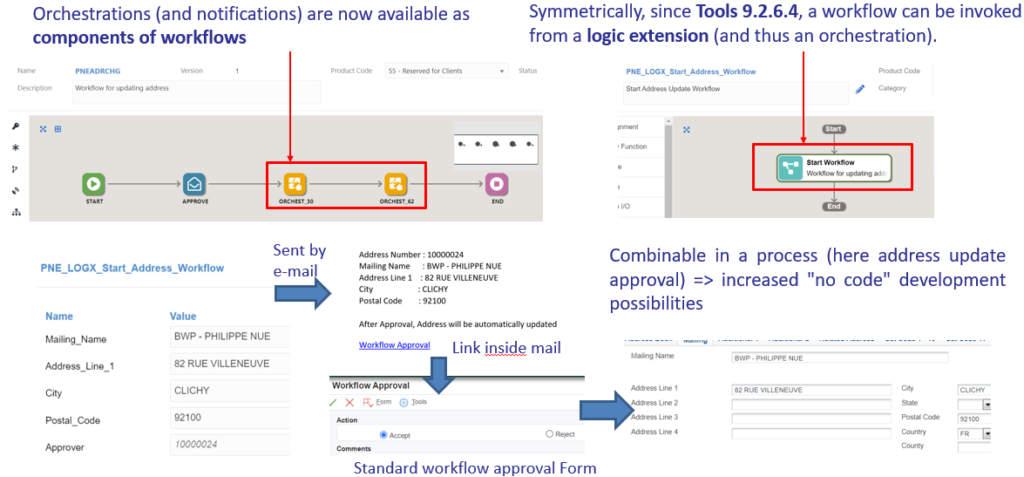 Logic Extension Input/Output Arrays
New type of data structure Array allowing to define an array in Input or Output mode and the columns composing it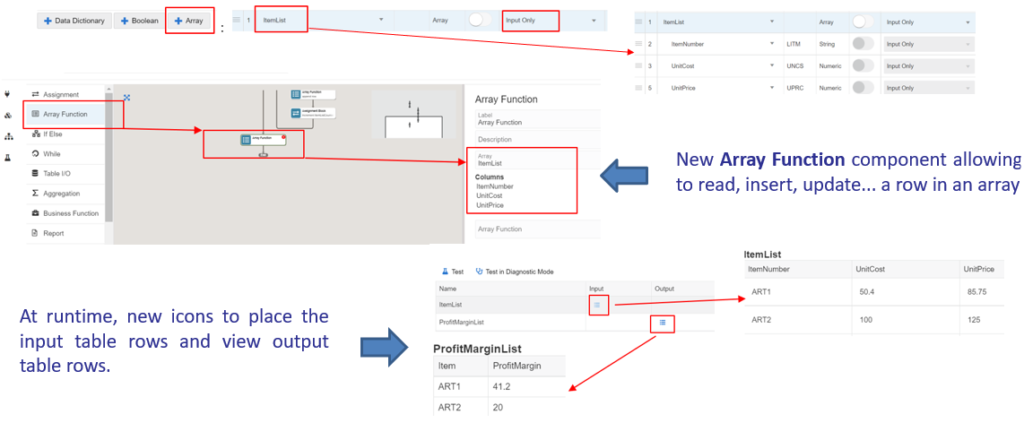 Aggregation functions in Logic Extension
Logic Extensions now offer aggregation/grouping functions like the ones available on Data Requests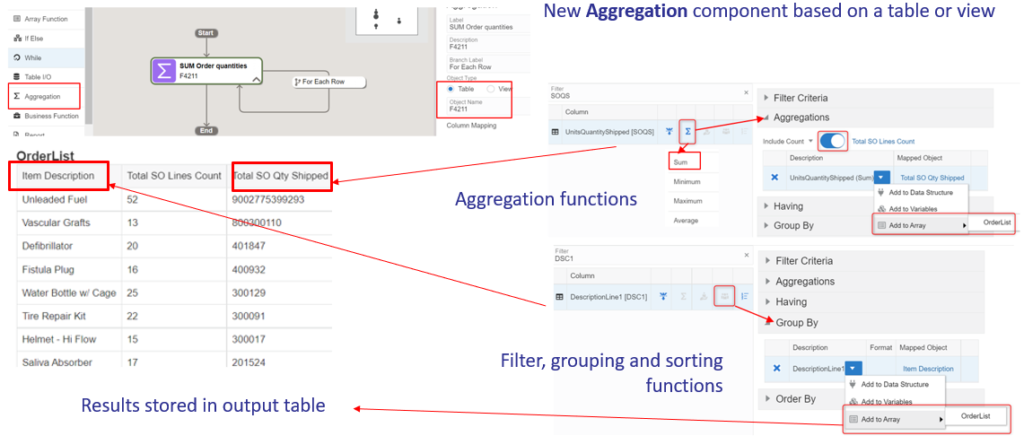 JD Edwards release 23 :
TECH NEW FEATURES
Self Service Password Reset
No more administrator intervention required to renew your password! New Function on login page allowing to send by e-mail a link to redefine your password.
A feature has also been added to receive a warning email a few days before the expiration date.

ESU Web-based application management
No more need to go through the deployment server; new WEB application to import and apply ESUs.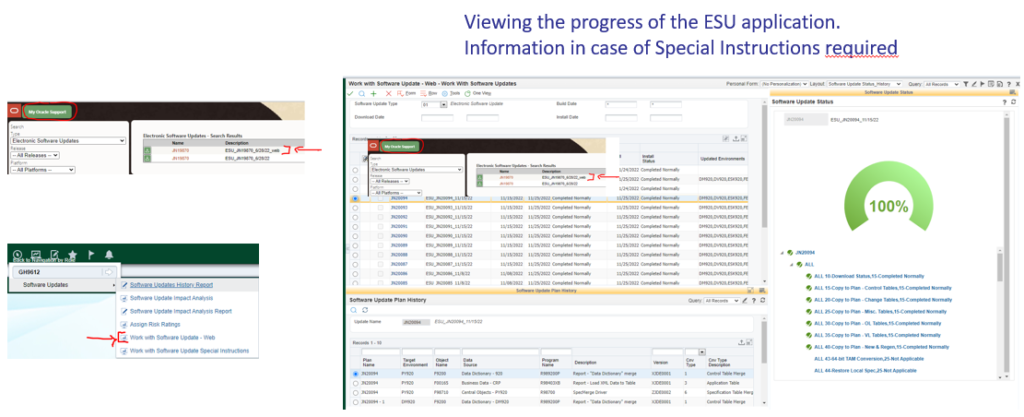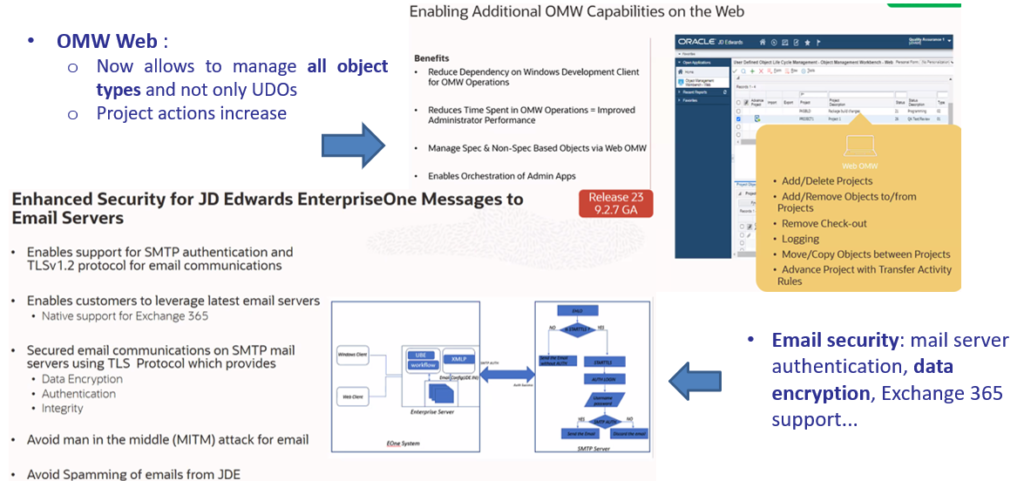 JD Edwards release 23 :
APPS NEW FEATURES
Release 23 Apps New Features Summary
Few major new features but a set of welcome evolutions to overcome some shortcomings of previous versions